Welcome to the Forest City RSC web site!

Our club was formed in 1994 and is based in London, Ontario, Canada. We watch every Rangers game we can at Joe Kool's restaurant and bar on Richmond Street in London. If you're in London on business or pleasure, we would love to have you join us for a Rangers game and a pint or two. To get here, take Highway 401 to London, take the Wellington Rd exit, and go North about 7km until you get to downtown London. Click on the link below to get a map and also find out about our superb location at Joe Kools.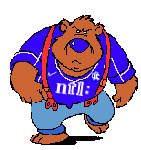 About Rangers
Rangers were formed in 1872 by Moses McNeil, Peter McNeil, Peter Campbell and William McBeath. Their beginnings were humble, and they could never have foreseen what the club would eventually become. Click on the link above to the official Rangers site for a more detailed history.

Schedule not yet available.